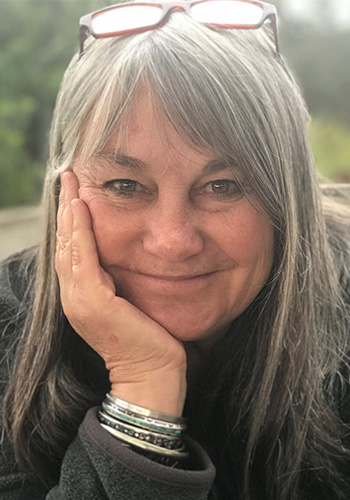 Personal Information:
    Hi, my name is Mary Murphy and because my family started investing in Estes Park real estate more than 60 years ago, I have an uncommon understanding of this unique and fluid market. I also have an appreciation for the value of thoroughness and a very positive attitude.
     Living in the Estes Valley, there is so much to smile about every day. When I heard my first elk bugle in RMNP 49 years ago, I knew I would have to live in this magical place someday; our family moved up here full time 29 years ago.
     Our three children now live all across the country, but wherever they travel, we feel good knowing they have their values rooted in this small town of friendly, caring people. Roots are important; we're fortunate enough to be able to own the house my husband's grandparents called home for over 40 years. (They moved from Missouri in 1950 and owned a western wear shop on Elkhorn for many years.) I know and love this special valley. It's been wonderful to me and so many others.
     One of many things I am thankful for is the number of relationships with satisfied clients that have blossomed into true and lasting friendships.
     As I introduce myself to you here, broadly speaking, I specialize in three things:
Listening to and matching my clients' dreams with their financial realities and goals as I help guide them through their process of exploring the most efficient and responsible way to get where they want to go.

Constantly analyzing this unique and ever-evolving market, blending the long-view with current market conditions and trends, and then finding opportunities for my clients that others may overlook—whether they are buyers or sellers—while using my experience to help ensure my clients' transactions happen to their satisfaction.

Explaining every step of the buying and/or selling process, in whatever ways and to whatever degree of detail is most helpful to the people I am helping.
I also am continuing to take classes to ensure I provide you the most current and beneficial tools I possibly can as we work together to reach your goals.
     I would love the opportunity to hear your goals and explain how my experience in this valley—can benefit you.
     I wish you the best, no matter who you chose to help you meet your goals.
Qualifications:
I have been in your shoes of buying and selling property. I know at least some of what you are going through. I will listen and can creatively problem solve most anything that comes our way throughout the process.
Full time Realtor in Estes Park since 2003. I have specialized in Resort & Second Home properties and I am certified specifically for mountain properties.

With my additional education and certification in green building and remodeling I can help you get or make your home one you will love living in–to keep this beautiful place beautiful.

Voted Estes Park Board of Realtors' "Realtor of the Year" 2011, 2015 and 2016
Specialties:
Word About My Green and EcoBroker Training and Designations
I've added a focus on environmental sustainability and energy efficiency to my educational pursuits for a wide variety of reasons. For instance, if you're looking for your ideal home, I can apply my knowledge in this very important arena to suggest ways to make any of the homes you are considering more energy efficient and, therefore, a more cost-efficient investment in the long-run. Together, we can explore affordable options that can greatly improve the long-term value of your home. In addition, if you're selling—as more and more buyers are voicing how important these issues are to them—slight, reasonably-priced improvements can definitely make your home more appealing and help it rise above your competition.
Resort & Second Home Property Specialist and Certified Mountain Area Specialist
To make sure that I can serve you best I have taken classes beyond the requirements to help you with your specific needs of purchasing in the Estes Valley. We have many unique properties here. I have the expertise about the regulations pertaining to vacation rentals in this area, the investment side of owning a second home, finding out about building permits and even how a septic system works and who to call for the well inspection. Being local means, I have the local connections and relationships with the town, county, and industry vendors-even your well driller and septic pumper. Let me apply my knowledge for your benefit and ease.
Education:   
Full-time Realtor in the Estes Valley since 2003

Certified Resort and Second Home Property Specialist

Graduate Realtor Institute

Certified EcoBroker

Certified GREEN designation

Certified Mountain Area Specialist

Certified Diversity

Member of National Association of Realtors, Colorado Association of Realtors, and Estes Park Board of Realtors

President of the Estes Park Board of Realtors served 2016-2017

Member of various other committees in the real estate community over the years. Currently working on Project Wildfire Committee.

Voted Estes Park Board of Realtors' "Realtor of the Year" 2011, 2015 and 2016, only person who has been awarded this three times.

Volunteer: current Vice President of Quota Club of Estes Park, Secretary of Bright Christmas, Arts Center of Estes Park(just three of the many fine organizations that help make Estes a wonderful community)