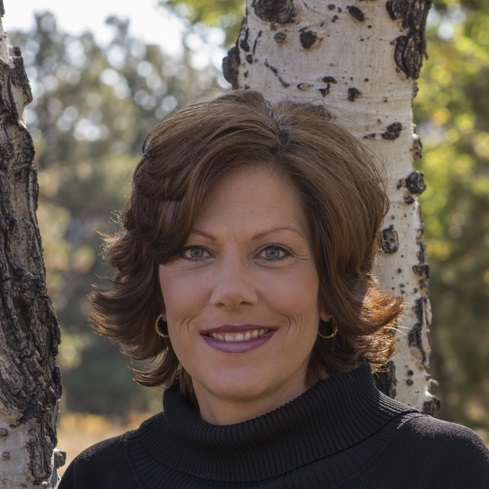 In today's real estate market, there is simply no substitute for a good REALTOR®. Whether you're aiming to buy or sell property, a good REALTOR® can spell the difference between a smooth transaction and an unsuccessful one. I stand by the REALTOR® Code of Ethics and believe that working with Real Estate Brokers who possess integrity, competence, caring, and a good reputation within the REALTOR® community is of utmost importance to successfully completing your real estate transaction. Who you choose to represent you is one of the biggest decisions you'll ever make. You need someone who will ensure you get the best representation possible. With a professional yet friendly approach, I help clients feel comfortable about what can sometimes be a stressful decision. Whether it is Estes Park residential homes, condominiums, or commercial real estate you can be assured of a quality buying or selling experience.
As a Quality Service Certified® professional I have a written guarantee to strive to exceed your expectations during your real estate experience from beginning to end. Here are links to my guarantees for Buyer and Seller. We receive special training so we can provide top notch customer service. After the transaction closes clients are mailed surveys
Since 2013 I have been granted the Quality Service Certified® Platinum status. I achieved this outstanding recognition by receiving 100% client satisfaction based on survey results compiled by Leading Research Corporation. First Colorado Realty Inc. is proud to say that we have a 95% satisfaction rate with our clients. Are you interested in that kind of service?
As an Associate Broker for First Colorado Realty Inc. in Estes Park, Colorado, I am honored to be part of this award winning real estate agency. Because of our ever changing real estate market we strive to keep on top of the latest technology and trends to meet our clients' needs. Please feel free to use this website as a resource for all your Estes Park real estate needs, and if you have any additional questions, don't hesitate to contact me today! I would love to be your Estes Park REALTOR®.
I fell in love with Estes Park eighteen years ago. The climate, beautiful landscape and friendly people were just what I was looking for. I wanted the mountain lifestyle that I found here, strong family values, the small town atmosphere to raise my children and beautiful outdoors to hike and enjoy during my free time. In the summer of 2005 my husband and I decided to sell our property management business and purchased a home here in Estes Park. We moved here from Hutchinson, KS, where we had lived for 13 years. My husband and I have been married for 32 years. Our family is complete with three daughters and two rescue dogs-Maggie and Savannah, Border Collie Mixes. I am a graduate of Wichita State University and called KS home from 1981 until 2005. I love being active with the Estes Park Board of REALTORS®, and am serving as Board President this year 2022-2023. As an Estes Park REALTOR® I stay active with our membership and supporting community events. I have been an Estes Park Quota member for fourteen years and invite you to come to our Christmas Home Tour, Festival of Trees and Taste of Estes. I thoroughly enjoy serving on their board and am currently past president. The true value of this organization is the quality of our membership. This caring, kind and hard-working group of women have won over my heart.
Our family loves to travel Colorado exploring this amazing state. Here I am with my husband climbing my 2nd 14-er Mount Sherman near Leadville, after going through my breast cancer treatment I decided I am going to climb a 14'er every year. So far, I have climbed Mt. Elbert and Mt. Huron and many many miles in Rocky Mountain National Park.
Growing up in the Midwest, I believe in doing business the small town way. Where a handshake is a deal, my word is a promise and following the Platinum Rule, treat others as they want to be treated, is the only way. Trust is hard to come by in today's fiercely competitive real estate market. I am here to provide you with the professionalism and integrity needed to ensure that you feel secure in what can be one of the biggest decisions of your life.
Continuing Education
I work hard on my continuing education and believe it helps me serve my clients better.
As an e-Pro certified real estate professional I join the ranks of a special community of highly skilled and continuously trained professionals who provide high quality and innovative online-based real estate services and understand the needs of the Internet Consumer. The course is designed to help REALTORS® stay at the leading edge of technology and identify, evaluate and implement new Internet business models.
ABR, Accredited Buyer's Representative, these three letters after a REALTOR's name tell you that you will be working with a buyer representative who is committed to your best interests. The ABR Designation is awarded by REBAC to those REALTORS® who have met the specific educational and experiential criteria needed to provide the high level quality service.
I am very proud of my CMAS designation. The CMAS certification allows me to inform my clients of mountain-specific issues related to real estate transactions in the Estes Park and other mountain areas. Essentially I am empowering my clients to make the best decisions possible by educating them on the potential advantages and liabilities surrounding mountain property transactions. Marketing and selling properties in mountain or rural areas requires a deeper understanding of land use, water, wildlife, water treatment and more. The CMAS classes are a valuable resource to help me give my clients the best care. Having lived in the Estes Park area for 16 years I know the area and my goal is to be your local real estate resource.
Put me to work for You
I am honored every time I get to meet with potential clients to discuss their real estate goals. I fully understand that you have many choices in who represents you. All I ask is for the chance to interview for the opportunity to serve your real estate needs.
Looking to Relocate? Need help finding your Dream Home? Want a personalized Market Analysis? Please contact me if I can assist you with any of your real estate needs. It is my goal to be your Estes Park REALTOR®.
—
Lori Smith is a real estate broker living in Estes Park, CO. Living and working in a mountain town offers unique experiences both personally and professionally. Follow her fun adventures exploring this incredible state on her blog and social media accounts. An avid hiker, dog-lover, breast cancer survivor and self-proclaimed flower geek, Lori will help you find the mountain lifestyle you are looking for in Colorado. She has a strong commitment to helping her clients with great personal care.
Trust is hard to come by in today's fiercely competitive real estate market. Lori is here to provide you with the professionalism and integrity needed to ensure that you feel secure in what can be one of the biggest decisions of your life.